Establishment of a Permanent Business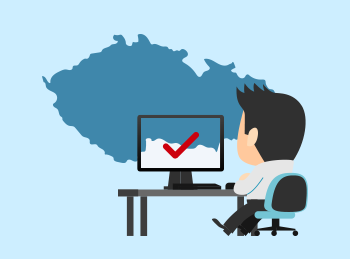 In the Czech Republic, you can either be self-employed (a so-called OSVČ, osoba samostatně výdělečně činná in Czech), providing services on the basis of your trade licence or a different permit/concession, or you can set up a company/branch and provide services through this company.

Both foreign and domestic entrepreneurs have to acquire the necessary permits and licences, prove their professional qualification and abide by professional codes of conduct.

Most services in the Czech Republic fall within the category of trades, which are governed by the Trade-Licencing Act. Some other services are governed by different laws, so-called special or sectorial legislation.
To practice a trade in the Czech Republic, you need To obtain a trade license, you have to complete an application procedure through a trade-license office. The core of the application is the Single Registration Form. (SRF). The application may be handed in at any trade-license office or can be submitted at a distance, by mail or electronically (if you have a verified e-signature).
You may of course also hand in the application at one of the 15 physical Points of Single Contact that are located at selected trade-license offices.
Examples:
A Polish entrepreneur wants to set up a construction company in the Czech Republic.
A German hotelier would like to open a hotel branch in the Czech Republic.
A Slovak entrepreneur would like to set up a beauty centre in the Czech Republic.
An Austrian entrepreneur would like to open a subsidiary of his/her consultancy services company in the Czech Republic.
If you want to practice an activity or profession which is not a trade, you need to obtain a concession or a permit governed by sectorial legislation. These are issued by the relevant authorities (usually a ministry or a professional chamber) responsible for regulating the particular activity. You may also complete all formalities and procedures through the Czech Points of Single Contact.
Trades are either regulated or unregulated. For an unregulated trade there are no requirements in terms of professional qualifications.
The application for a trade licence or concession consists of the following documents:
the filled-in Single Registration Form including the relevant annexes
a criminal-record certificate
copy of ID or passport
if the trade is regulated, you have to attach evidence of professional qualification (documents attesting the education, expertise, certificates, etc. of the applicant)
receipt of payment of the administrative processing fee in the amount of 1,000 CZK
if you are self-employed, you have to attach a declaration of consent by the owner of the premises where the trade will be practiced
For detailed information on obtaining a permit, concession or a license in 180 selected regulated activities in the Czech Republic (and including all the necessary forms for the associated paperwork) you are invited to use our Step by Step Guides. For detailed information on establishing a company in the Czech Republic, go to the Establishing A New Business section.